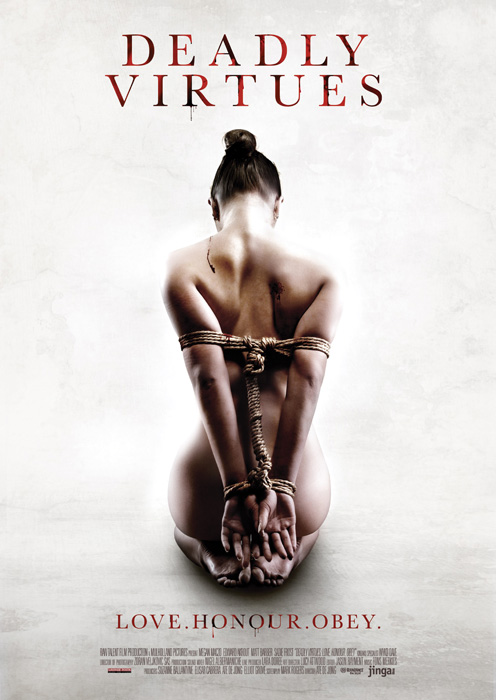 Earlier this year* I had an amazing experience working on a new film. This full length feature thriller features shibari rope bondage. It was my great pleasure to be able to supply this for the movie.
Significantly this is the first British 'main stream' movie to feature rope bondage in this way and it was a great honour to be the person providing it. I hope I did a good job.
So to the story…
A home invasion irrevocably changes the lives of all involved in ways neither victims nor perpetrator could have imagined.
No, I'm not going to give away anything that happens in the film beyond what's in the trailer anyway. You'll just have to watch it and see.
Exciting stuff there and it was an exciting project to be involved with.
It was an amazing experience being involved in a project like this and to work with so many wonderful people.
Looking back on this it's amazing how much my bondage has changed in the last 3 years. I would (at the time of writing) have tied very differently now. I've also got a lot more experience of tying in this context. Believe me you learn all sorts of considerations about continuity.
Speaking of continuity can you spot the one shot where I changed a tie between takes?
It was also quite an experience to work with a large crew of people. There's a lot going on on a film set and many people are working very hard (and very quietly) to make something like this come together.